Registration help:
http://fl.milesplit.com/pages/Online_Meet_Reg_Instructions
Estero Community Park - The facility is a short cut grass with a long hill and a sand pit. There is a double bump on the backside of the hill the the runners cover. The course has been used for District & Regional meets in the past. The course has been called one of the toughest of it's kind in the state of Florida.
ENTRY $130.00 per team boys and girls
$100 for schools with one team
$25 per individual runners coming without team.
THERE IS NO PARKING FEE'S
DEADLINE TO REGISTER IS 8/21/15 MIDNIGHT
HOTEL HOTLINE: Please call Lee County Sports Housing at 1-239-541-1800, or reserve your rooms online at: http://www.leecountysportshousing.org/event/658
Please make checks out to:
Estero High School
Cross Country 3D Invite
Attn: David Burns
21900 River Ranch Road
Estero, FL 33928
Varsity Races: 7 runners per team
Junior Varsity races per team is unlimited
NEW UPDATED RACE TIMES
Race Time:
Coaches Meeting 7:10am
Proclamation 7:15
Estero ROTC 7:18am
National Anthem 7:20am
Girls Varsity 7:30am
Boys Varsity 8:10am
Girls Junior Varsity 8:40am
Boys Junior Varsity 9:20am
Awards Presentation following Junior Varsity Boys
Awards:
Varsity Races
Teams First, Second & Third place Trophies
Individual - Top 10 plaques 11-20 Medals
Junior Varsity Races
Teams First, Second place trophies
Individual Top 25 Medals
THERE IS NO PARKING FEES
Estero DDD Invitational : Recommended Hotel
Estero Cross Country, September 4 - 5, 2015
HOTEL HOTLINE: Please call Lee County Sports Housing at 1-239-541-1800, or reserve your rooms online at:
copy and paste below link;
http://www.leecountysportshousing.org/event/658
T-Shirts Available for sale at event-$15.00
Credit/Debit Cards will be accepted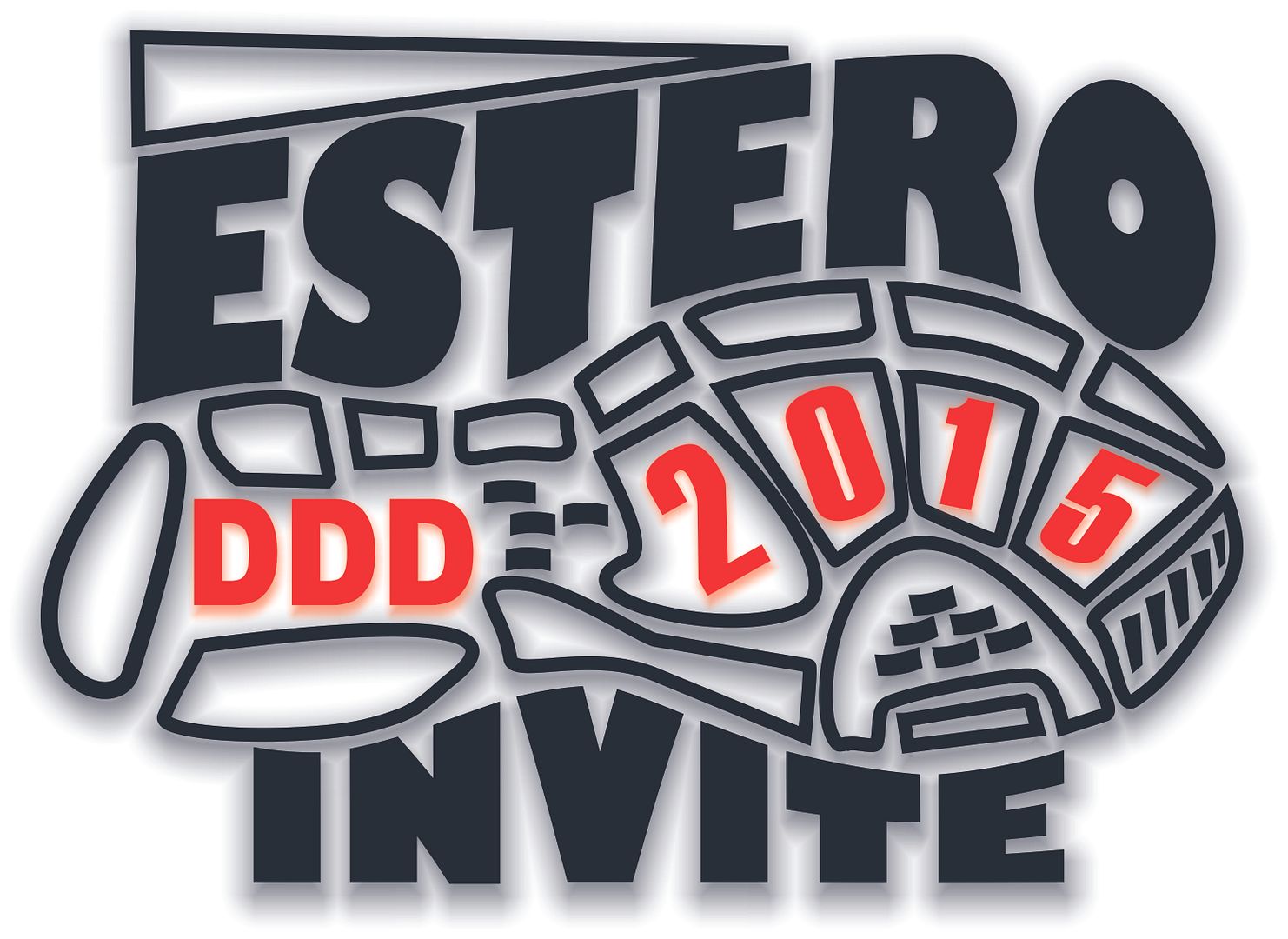 Any questions please contact Coach Ben bjpignat@gmail.com
Registration help:
fl.milesplit.com/pages/Online_Meet_Reg_Instructions
Course Map
Registration help:
http://fl.milesplit.com/pages/Online_Meet_Reg_Instructions